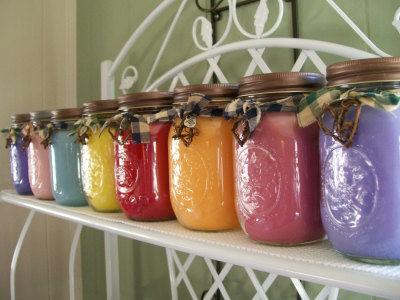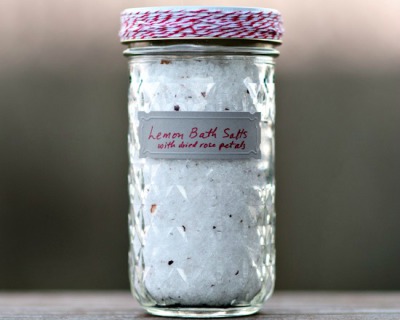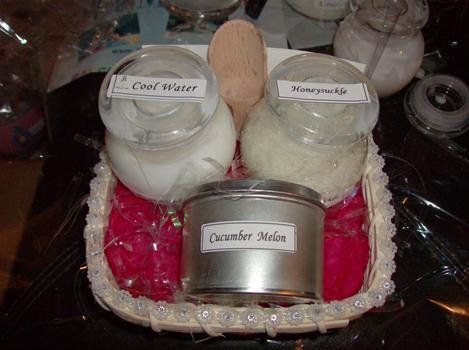 Eco Friendly Candles
Scented Bath Salts
Gift Baskets
I use Soy Wax as the base for my candles because it burns longer and cooler than other waxes.  It is biodegradable and is a renewable resource. It doesn't release toxins when burnt. It is water soluble, so it's easy to clean off surfaces, and is non toxic when burning.  It is safe for the whole family whether you have little ones, are expecting, or have pets.  This wax will not burn your skin.

After a long, busy day, there's nothing better than a hot bath -- except, of course, a hot bath enriched with fragrant bath salts. It's surprisingly easy to envigorate or relax your senses.

Finding just the right gift can be a challenge. Sometimes you are buying something for a close friend and other times it's for someone you may not know very well. Not only can selecting the perfect gift be hard, a
tight budget can also affect your gift giving options. Well Look no further than my homemade gift baskets as a personal inexpensive means of giving a gift that your friends will continue to thank you for.